what is this all about?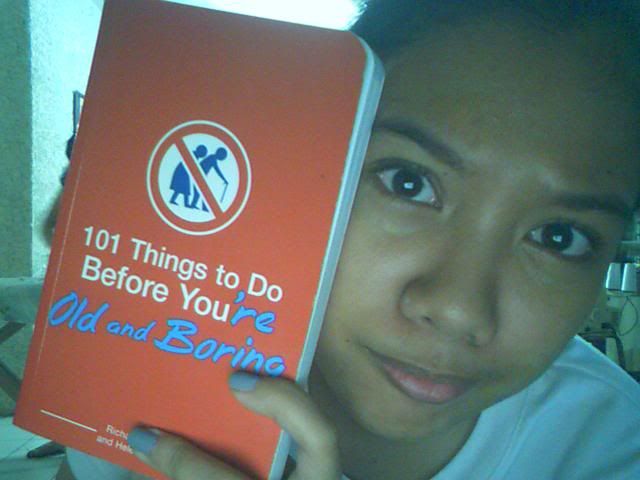 i have a question mark on my forehead.
i bought this yesterday at a bookstore..
well, it caught my attention.
it's not that expensive.
from its title: "101 Things to Do Before You're Old and Boring"
i'm not a bookworm.
i don't read books that much.
but i'm particular about these kind of books.
like facts, something interactive and interesting.
so i grabbed the book, opened it. scanned through the pages.
so i asked my mom if she have extra money, she said yes, and YES! i bought it!
inside the book, you'll see lists of 'to do' things before you're old and boring.
so you can choose from the lists of Things to do, perform it, put a sticker-star if you did, until you have a number of done things.
it's hilarious, combined with meaningful experiences and a great memory to keep.
so starting today, i'm gonna post Things To Do.
one for each day.
so keep updated!
gute nacht leute!<3